contact info: Tom@LudeSPEED.com
phone: 386-956-0089
---

LudeSPEED offers several specialized services.
Services that are available:
Installation - We can install any of our products, as well as suspension, clutches, cams, cam gears, intakes, electronics and any other performance product on virtually any car.
Custom Fabrication -We can fabricate custom turbo piping, intercooler piping, mounts for intercoolers, modified intercooler outlets, intake piping, exhaust, custom suspension components and almost anything that a customer can dream up.
Custom Jobs -some custom jobs that have been completed:
Custom turbo plumbing for my own 88 Prelude Si
Custom motor mounts to fit a B18A motor in an 89 CRX
Custom downpipe, exhaust piping, intercooler piping, and installation of other turbo system components on an 89 CRX. The customer already installed a B21A1 Prelude motor and modified a 2nd Gen Eclipse turbo manifold so that it fit on the Prelude motor. Also modified the stock T25 wastegate so that it would not boost ovr 9psi
Custom T3/T4 manifold, downpipe and intercooler piping for a 92 Civic Si hatch back that had a B16 motor.
Eliminator Downpipe for a 95 Eclipse GS-T.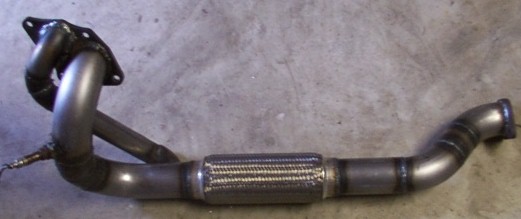 All Install Work is $30 Per Hour
All Fabrication Work is $40 Per Hour Plus Materials


Copyright © Tom Coleman, 2001